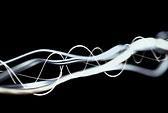 Audio Video Forensic Services
Audio Video Forensic Services, Audio Enhancement and Video Analysis, UK.
With CCTV surveillance cameras installed along streets, around business properties and residential premises these days, we are constantly presented with the private and public sectors requesting for footage to be examined and investigated in order to produce audio video evidence.
A large amount of this evidence also calls upon audio video analysis to be presented in court hearings and legal cases. Our professional team at AFS using state of the art tools applied within audio video forensics analysis can present the highest degree of service and standards to assist in meeting our clients requirements.
Audio Video Forensic Analysis:
The list below will outline the aspects of audio visual forensics analysis and audio video investigation which we at AFS conduct audio video analysis upon in order to determine the continuity, authenticity and verification of a recording.
Acoustical testing.
Analysis of frequency and reflective material parameters.
Audio visual forensic analysis.
Video analysis services.
Audio enhancement
Artefacts analysis.
Audio/video editing.
Audio video identification.
AV investigation.
Audio video recovery.
AV synchronisation.
Environmental noise dispersion.
Gunshot analysis.
Dialogue enhancement.
Dialogue deciphering.
Signal analysis.
Sound acoustic behaviours.
Sound comparison of density and timbre.
Sound diagnostics.
Speech analysis.
Time measurements of reverberation.
Timestamp verification.
Audio Enhancement, Video Analysis
Video footage at times requires an investigation to see if the recording has been subjected to audio enhancement, video tampering or editing. Measurements of acoustic relationships in sounds and their environment are analysed for enhancement, masking or discrepancies. Analysing the synchronisation of dialogue verses video footage lip-sync can also determine whether a video recording has been subjected to tampering and of course viewing frames to verify clock counter time stamping opens transparency to authenticity.
Our Forensic Audio Video Service:
Our AV forensic lab implements these audio visual forensic services to assist clients and present reports on any findings within the audio visual forensic analysis procedure. We use non destructive testing and analysis techniques. This means we do not alter or modify the original source in any way or form.

Often sound recordings and surveillance footage are recorded in low resolution or compiled in conditions of adversity with obstructing artifacts. This consequently creates a situation whereby the results obtained are of little supporting evidence or value and of which are of no usability whatsoever to support litigation issues or legal matters of an evidentiary nature. This is where our Audio Forensic Services experts can assist you further with our AV forensic and AV restoration recovery service. We offer bespoke AV solutions to cater for all requirements and needs.

For promptness, speed and convenience at a click of a button, you can upload your recording(s) to our secure and confidential AFS file upload server for a no obligation quotation.

To contact our experts regarding our AV forensics service please call UK 0845 519 8238 or contact us here.